4talk Global Inc. has delivered latest update for Mac and Windows client of cloud messaging app. Now everyone can quit texting and start "emojing", 'cause new 4talk version has 851 emojis available for use.
To make it faster, smilier and even funnier — that's the goal when texting a friend. It's been a while since we exchanged some words for emojis. 4talk joined the visual communicators side and included all popular emojis for desktop users — a set of 851 emoji. All smileys are categorized in groups — people, nature, objects, places and recently used ones. These are categories that all users are familiar, so there should be no fuss about usage.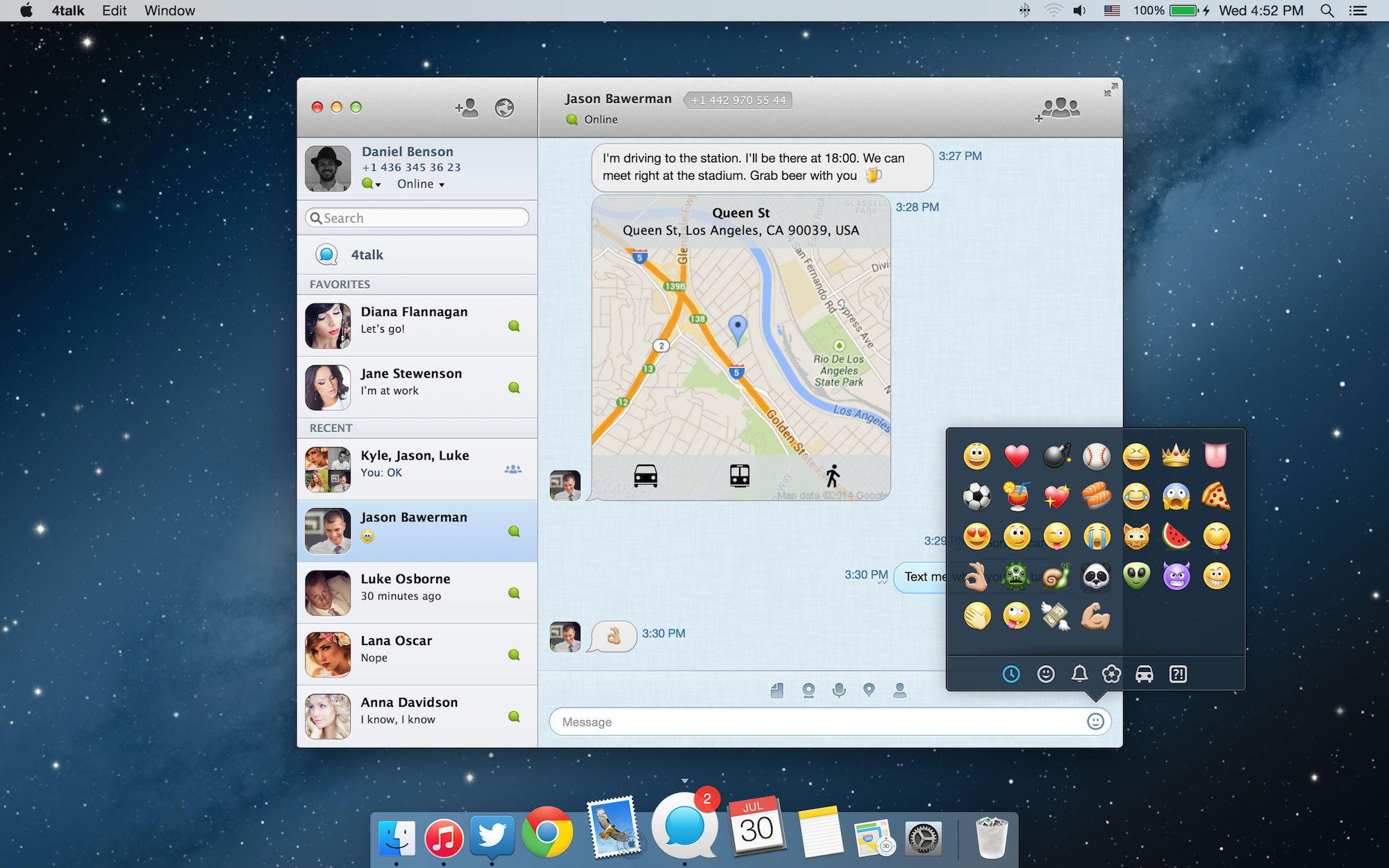 The latest updated version includes some minor improvements as well as one important feature — ability to forward any type of message — be it voice message, video, text or file. It lets users communicate faster, as there is no need for execute "download, attach again, send" over and over. It can all be handled by a single click.
Version 1.5 is already available both on the App Store and website and even more updates are due in early fall. For a free version of Windows download, please, go to www.4talk.im and for latest version of Mac OS X, please, go to https://itunes.apple.com/app/4talk-im/id855384671?mt=12
Read the original story at abcnews4.com
Tweet
Most read